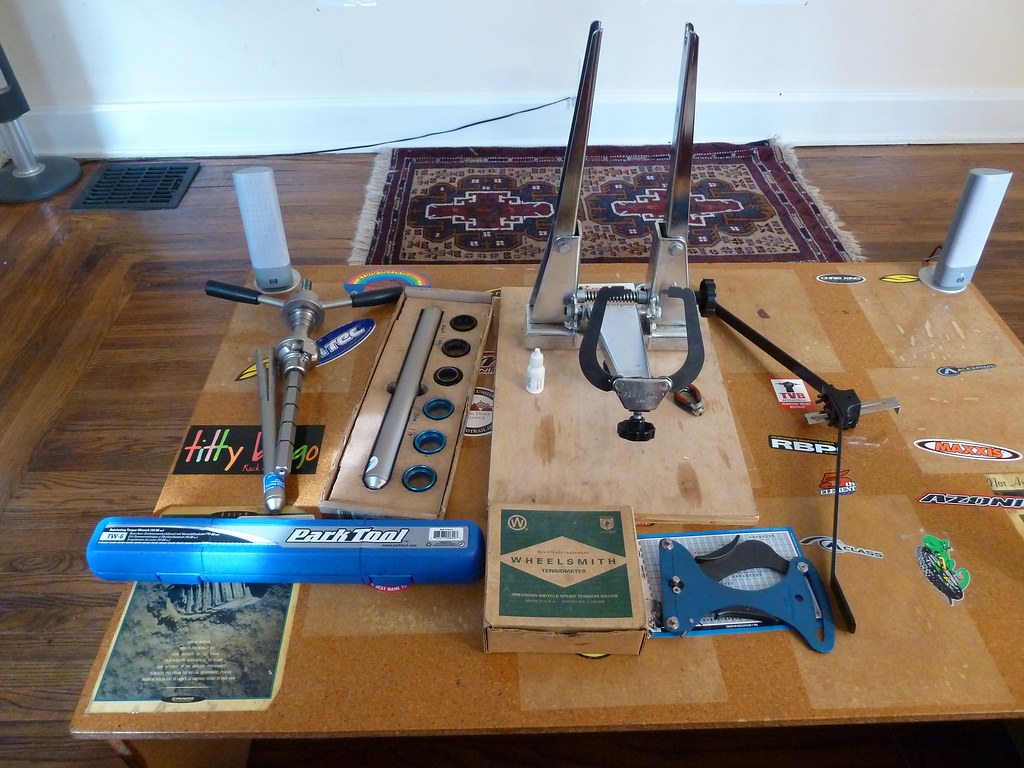 Cycle Sport and Tri in Loveland went out of business and my brother raided the place. We missed out on the work stand though because Al ran out of money.
Park TS-2 work stand(gotta check if it's centered
Park spoke wrenches
Park WAG-5 dish tool
Park TM-1 tensiometer
Wheelsmith tensiometer(gotta get that adjust/repaired)
Park TW-6 torque wrench
Park CRS-1 crown race setter
Park RT-2 headcup remover
Park HHP-2 bearing press
Damn near a full shop.